Posts: 878
Joined: Thu Sep 10, 2009 8:13 pm
The EH auction thread bemoaned the lack of activity/posts on this thread.

Think I prefer the shorter version....
---
I've looked, there isn't an emoji best suited to respond with
I found one for you
(you seemed to be struggling so I thought Id help
)
---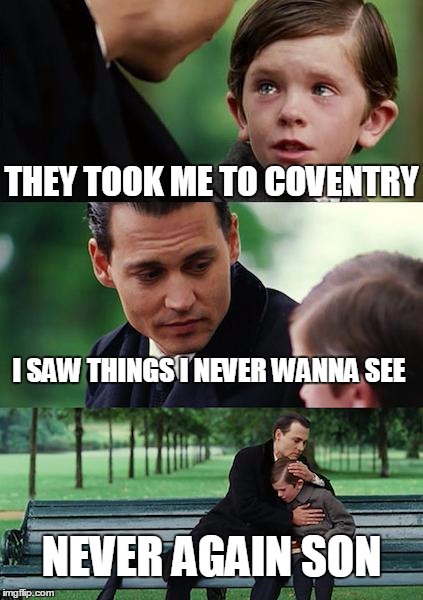 I'm relatively local and even I'm getting to the point of actually LOOKING FORWARD to going to Coventry on Sunday
... don't know what subliminal messages this forum sends out but it's working.
---
Forum Moderator
Posts: 6429
Joined: Thu May 05, 2005 12:41 pm
Location: East Midlands
Contact:
---
---
Posts: 1
Joined: Sun Aug 26, 2018 8:23 pm
Hi, just wondering if anyone knows if there are many spares at this auction, can't see very much listed?
---
coppinpr

wrote:

↑

Tue Nov 20, 2018 9:02 pm

I'll miss the Coventry auction this year, first one I've missed in 7 years.

I like to stay in Coventry the night before, have a curry at one of the best curry houses I know (and I know a LOT), get to the club early to move a few things around for the two J's, claim my usual table and comfy chair, a little higher than the auction floor so I don't have to get up to bid, then camp out in the warm with a beer and bacon butty. Others I know usually join me for a drink and a chat (doesn't sound much like EH does it

) and as I'm usually a buyer and a seller no point in jumping into the pay line too early, then off to Witherspoons for a light meal and another beer before retiring to the hotel to dream of the machines I didn't win. A late breakfast at the hotel and a leisurely drive home in the morning. Might as well make a weekend of it, it's only once a year... more's the pity.
That's a shame that you won't be at Coventry on Sunday Coppinpr. I was looking forward to picking your brain on a few issues I have as I know you also have an interest in trade stimulators. You probabably don't remember me but I'm the young chap that was sat next to you at last years auction that bought the payramid. Hope you have a good holiday and might see you at next years sale, cheers Ollie
---
Posts: 46
Joined: Thu Dec 04, 2014 5:07 pm
Location: Neath
Contact:
Having never been to Coventry Auction (it's a 3 hour journey), would it be possible for some photos of auction room etc?
---
---
Posts: 46
Joined: Thu Dec 04, 2014 5:07 pm
Location: Neath
Contact:
---
---
Users browsing this forum: No registered users and 13 guests
---